Sun Protection and Kids Sun Hats
Another passion of ours is sun protection for our children. When in Australia these Sunday Afternoons sun hats are the hats we used. We love them so much as they are fantastic hats that have lasted both our boys and now we use them at home in Ireland also. As everyone kept asking us where we got them we have decided to stock some so that you can get these great kids sun hats as well!!  
Why is sun protection so important?
According to the Irish Cancer Society nine out of every ten cases of skin cancer are caused by UV rays from the sun or sunbeds.
Kids have thinner, more sensitive skin. Sun damage at an early age can also increase their risk later in life.
Getting sunburnt in childhood or adolescence can increase the risk of melanoma, the most serious form of skin cancer, in later life.
Tanned skin is damaged skin. The tan a child gets may fade but the damage remains - and can lead to skin cancer later in life.
And since 80% of skin damage happens before the age of 18, it's good to get kids started with smart sun protection early.
In Ireland sun protection is required from April to September as UV damage from Irish weather is just as harmful as that from warmer climates. Even on cloudy days up to 90% of UV rays can pass through light cloud so you are at risk on these days also.
Use these tips for the best protection when planning your outdoor adventures:
• Wear a wide brim UPF 50+ hat. A baseball hat is not ideal as it does not give enough shade.
• When possible, wear UV-protective clothing.
Linen, cotton and hemp let less UV rays through.
Dark clothes block more UV rays than light coloured clothes.
UPF* clothes block UV rays from passing through.

Clothing that doesn't offer much sun protection:

Stretched fabrics let more UV rays through to skin.
Wet fabrics let more UV rays through to skin.
• Wear sunglasses that offer 100% UV ray protection: wrap around sunglasses for children and toy sunglasses do not generally have 100% UV protection.
• Liberally apply broad spectrum sunscreen (UVA & UVB) with a high SPF rating to all exposed areas of dry skin and those that cannot be protected with clothes or a hat. Apply 20 minutes before going outside and remember to reapply every 2 hours minutes to ensure proper coverage.
• Monitor and limit the amount of time you expose yourself to UV radiation, especially during peak daylight hours which is roughly from 11 a.m. to 3 p.m in Ireland.
• Remember that filtered sun can still damage your skin, so protect yourself on cloudy days, too. When the UV Index is 3 or more you are at greater risk of skin damage that can lead to skin cancer.
• Seek out shady trails or shady activities during peak daylight hours.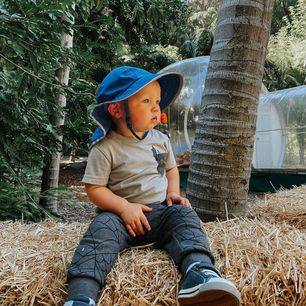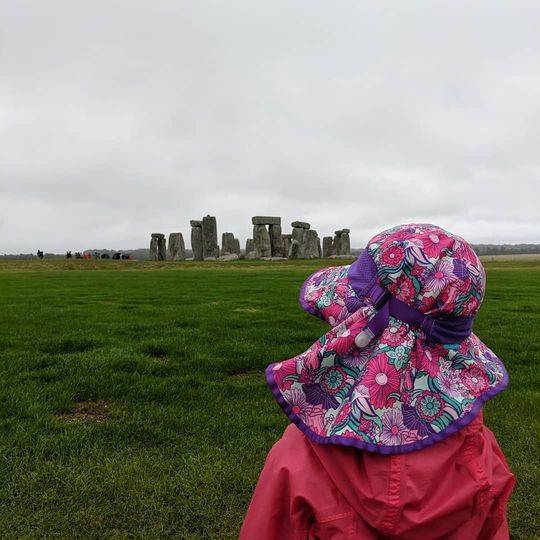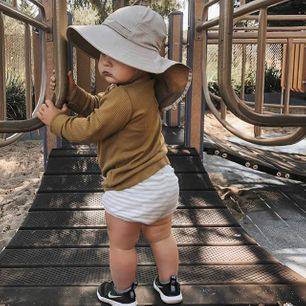 Features of Sunday Afternoons Kids Sun Hat
The Sunday Afternoons #1 bestseller for a reason and it is simply the best sun hat we have found.
It is SPF50+, most importantly it keeps the sun off your child's face and neck allowing them to play safely in the sun.
The Kids Play Hat is stain resistant, water repellant, has a floatable brim, breakaway chin strap for safety and is adjustable to suit your growing child and as we have passed down our oldest sun hats to the youngest they will last for summers to come.
2¾" - 3¾" Down-Sloping Brim With Floatable Foam Core (Brim Length Depends On Size)
Full 5½" - 6" Neck Veil For Protecting Back Of Neck (Veil Length Depends On Size)
UPF 50+ Certified Sun Rating (Mesh Vents Not Rated)
Strategic Mesh Ventilation On Child & Youth Sizes
Water Repellent/Stain Resistant
Packs Flat For Travel
Smartstrap® Breakaway Chinstrap Technology on Baby & Youth Sizes for child safety
Your child can wear comfortably in a pram as folds flat at the back
Adjustable Sizing to get the perfect fit even as your child grows
Weight: 51 grams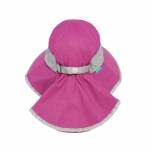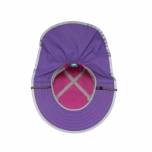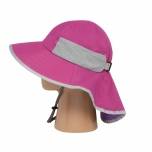 Free delivery on all the Sunday Afternoons Hats! Would make a great gift also!!